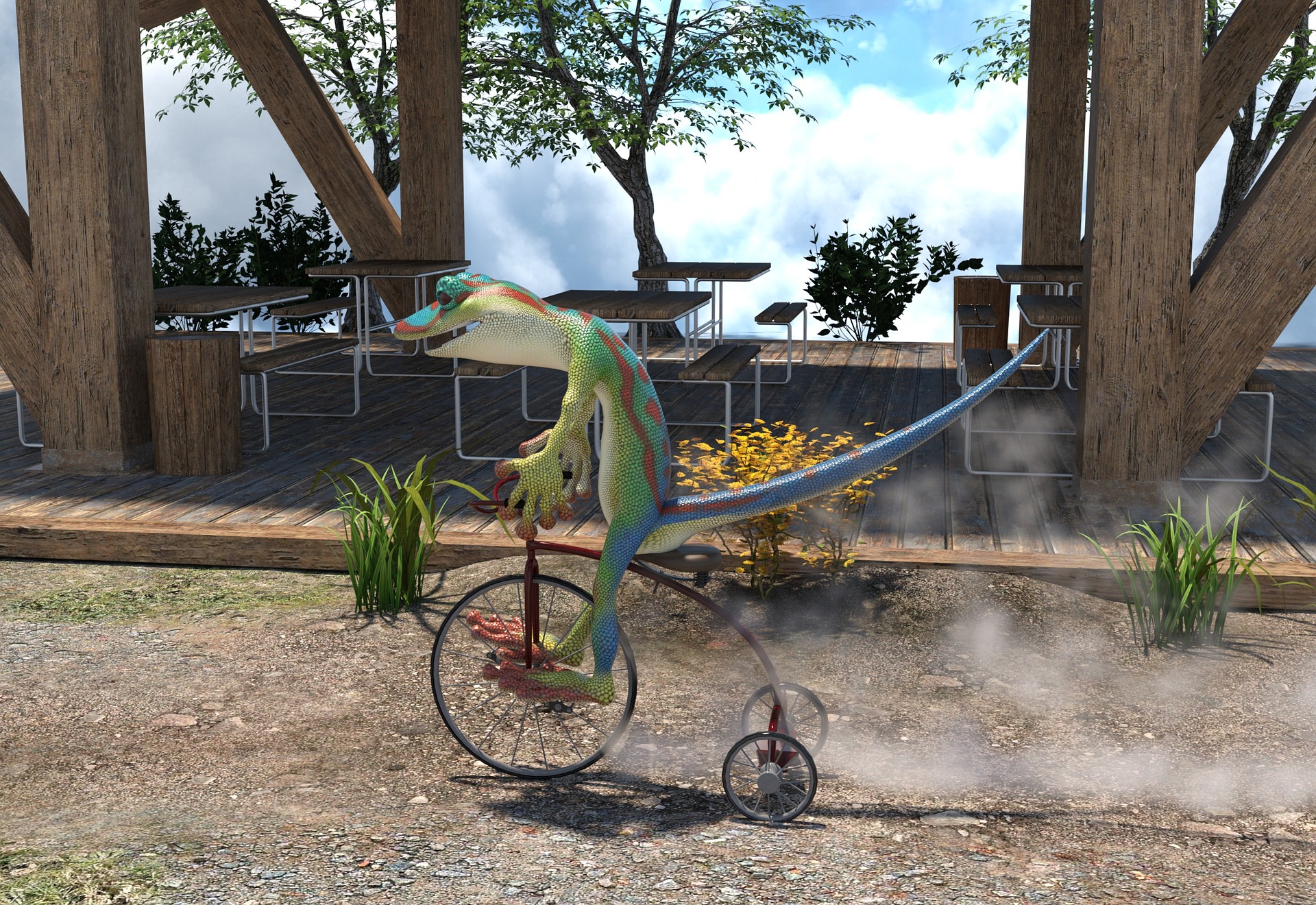 A Motorcycle Route that Includes the Tail Of the Gecko
About the Ride
A ride I have that includes the Tail of the Gecko is my Balm Boyette/Keysville/Tail of the Gecko and is 107 miles long  that will take you about 3 and half hours to complete. This ride features great roads and some unique places to visit along this great route. A favorite feature of mine along this route is the great shaded canopy on Jameson Road near Alifia State Park.  This canopy at the right time of day with the sunlight breaking through never gets old.  This route also goes by Bunker Hill Winery.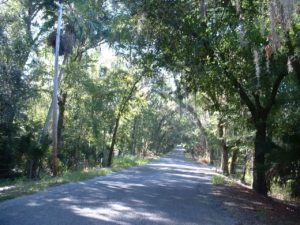 Canopy Road on the Ride

A Story Related to the Ride
I was getting gas at the start of the ride and noticed a few fellow motorcycle riders with a map out. They seemed to be flipping the map back and forth and pointing at different sections of the map. The look they had appeared to be one of frustration, so I walked over and introduced myself and told them about some of the good roads in the area. I let them know that I was about to head out a fairly long ride and asked them if they wanted to join me on my journey. Well they took me up on my offer, before leaving the gas station I gave each of them a route sheet of the ride we would be taking. I let them know if they got separated or wanted to break off they could complete the route at their own leisure.  They looked at the route sheet and started asking questions about the ride. I explained that I have a series of books that have scenic back road rides and the route sheets were part of the package. They asked if I had any of the books with me, I usually keep a few on hand in my saddle bag. I opened up one of the books and walked them through how I use the riding guide to plan out a ride. I gave them each a card and told them they could get the books online. I asked if they still wanted me to lead them on the ride and they decided to go off and do the ride on their own. A few weeks later I did hear back from them and they enjoyed the ride and actually ended up getting one of my books, Scenic Riding Guide Of Florida Book.
Things to Know:
Visit Bunker Hill Winery while on the ride
The winery offers free vineyard tours and wine tastings. Bunker Hill Winery features handcrafted wines that are unfiltered and fermented with the skin of the grape. They feature unique blends that can not be found anywhere else.
Along the ride you can stop at Alafia River State Park
Central Florida is home to the Alafia River State Park, a unique park created from a reclaimed phosphate mine. The park is a place where equestrians and hikers can explore 20 miles of hilly trails through forests and flat woods, one of the  key features of the park are the numerous small lakes. Canoeing and fishing opportunities are available along the South Prong of the Alafia River with some lakes scattered throughout the park. The park offers picnic areas, a playground, a full-facility campground and a full-service bike shop