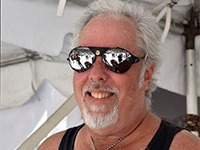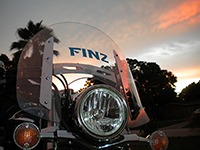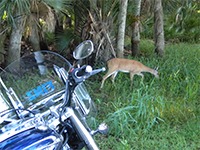 Creating safe, fun and new rides for motorcycle enthusiasts by a motorcycle enthusiast… that's the mission of Born To Ride Magazine scenic ride consultant Steve Finzelber.
As the researcher and author of the self-guided ride series Finz Finds Rides, he got his inspiration for his books by the motorcyclist's worst enemy: crowded roads, unsafe pavements and repeatedly doing the same route, which led to Steve not enjoying the freedom his bike once promised.
As an explorer by nature, he sought to discover a new path forward… to discover new paved backroads to the scenic destinations he loved and those he yet discovered. With the wind in his hair and pen and paper in his bag, Steve hit the open road and started logging his adventures.
Nearly 150,000 miles later, he crafted his riding guides that include wonderful sweeping curves, little traffic and fantastic views to great destinations throughout Florida and the Southeast.
Open new horizons. Let's ride.